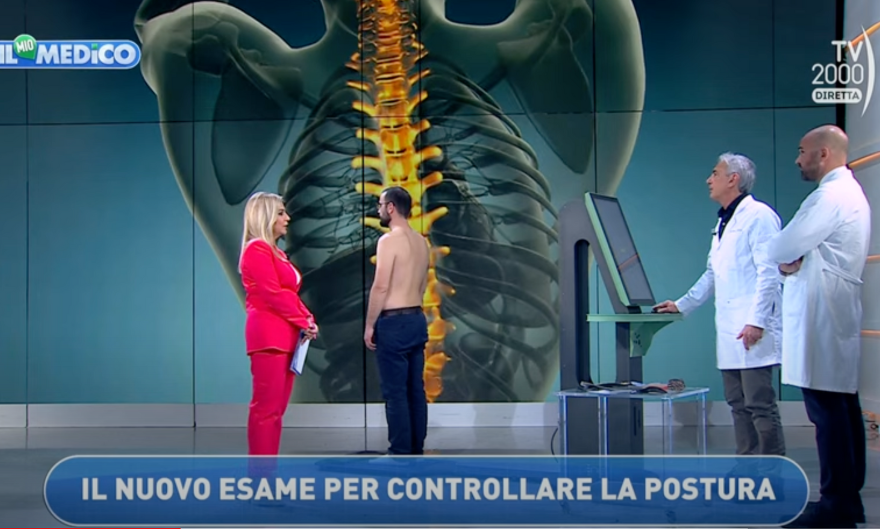 Spine 3D on TV2000 in the programme "Il mio medico".
The novelty of the Spine3d technology is involving an increasing number of medical specialists, and has even attracted the attention of the specialised media. On 24 February, a new episode of the programme "Il mio medico" (TV2000 broadcaster) aired live, and viewers were able to appreciate the effectiveness of the instrumentation that was created not only to help specialists in their evaluation of patients, but also to preserve their health, especially in those categories that are more sensitive: children, pregnant women, the elderly, and sportsmen who need frequent check-ups.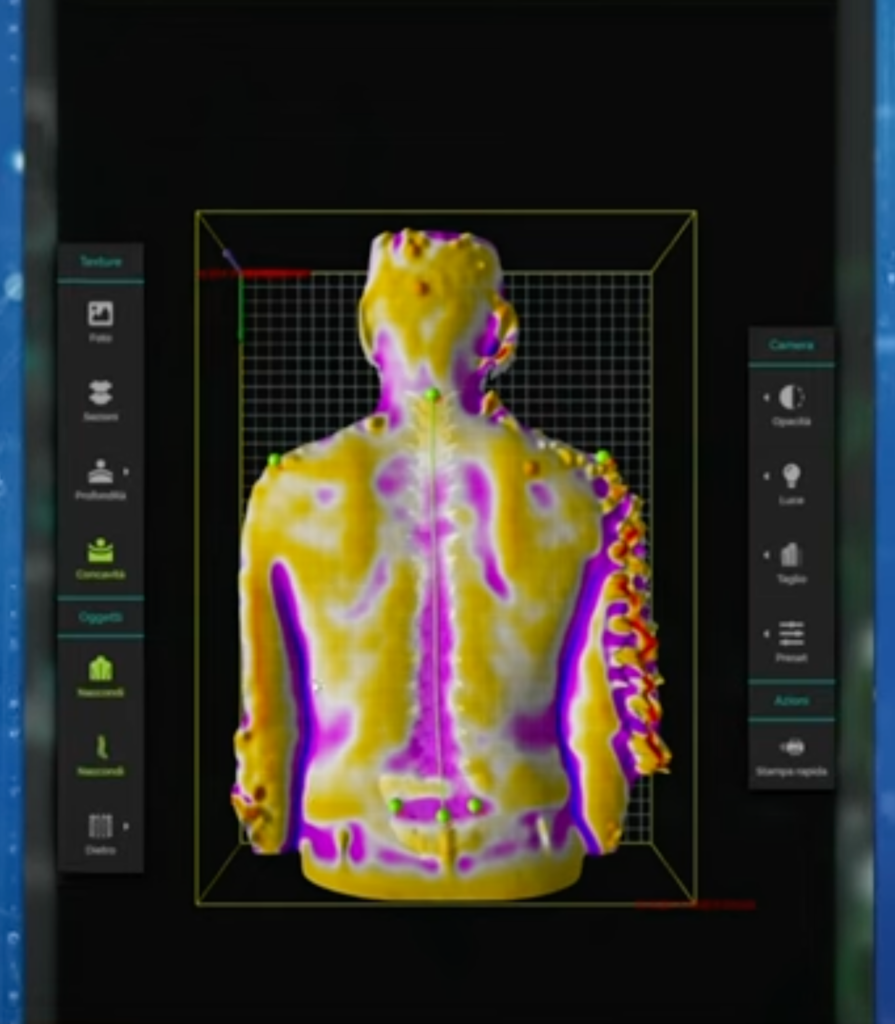 Two high-profile specialists will explain how Spine 3D works: Dr. Daniele Mazza, orthopaedic surgeon, Level I medical director at the Sant'Andrea University Hospital in Rome, and Dr. Ferruccio Montesi, podiatrist.
With the help of patient Luca, we were able to see how Spine3d can help the doctor in analysing posture and the overall assessment of the back. Dr Montesi made it clear that the technology of the instrumentation is not a substitute for the classic X-ray analysis, but that it guarantees in-depth preliminary analyses with the advantage of not targeting the patient with health-damaging rays. A completely non-invasive instrument, as repeatedly emphasised, but complete.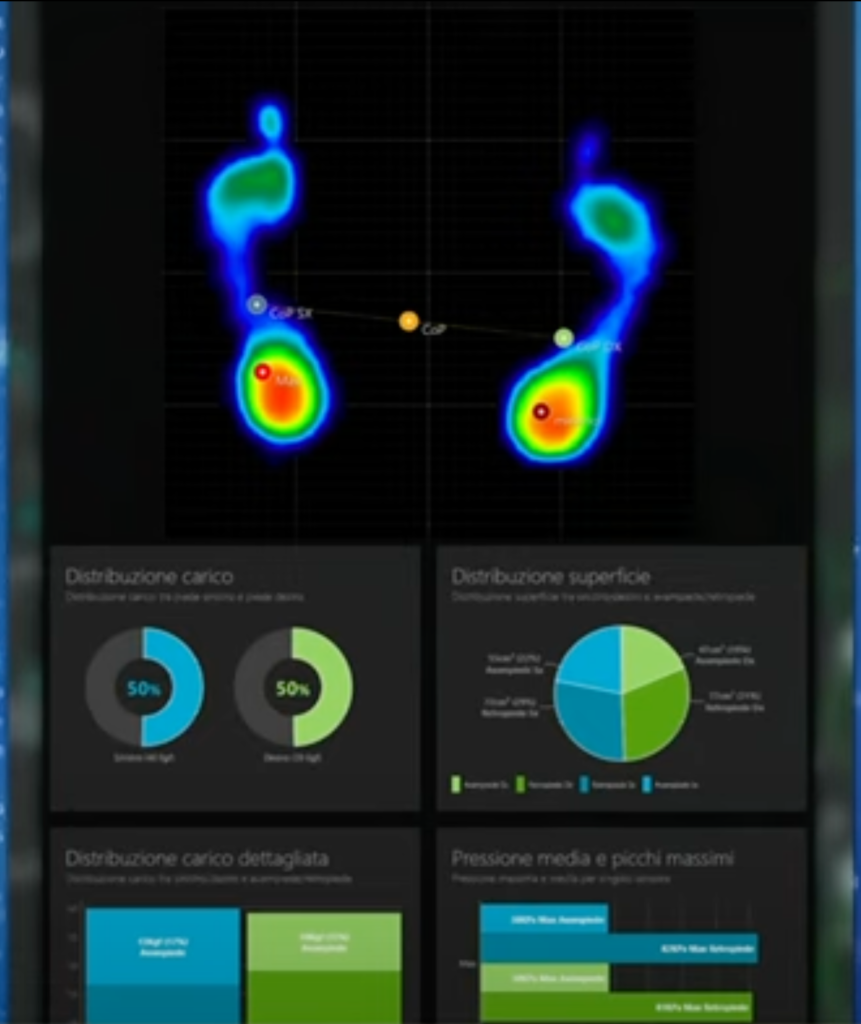 After a very short data processing time (about 10 seconds), the two specialists were able to proceed, live, to an initial analysis of the patient. Dr. Mazza showed the potential of the instrument by analysing – thanks to extremely defined 3D images – the spine under examination, immediately highlighting some points of interest regarding the patient's conformation.
Similarly, Dr. Montesi was able, with a quick observation, to show a postural imbalance of the patient, represented by an advanced pressure of the left foot. All in a process that lasted only a few seconds and was completely non-invasive, safeguarding the health of the boy under examination.
To view the video and learn more about the potential of Spine3d technology (Sensor Medica) this is the link: https://www.youtube.com/watch?v=eGbB3uvmOWM