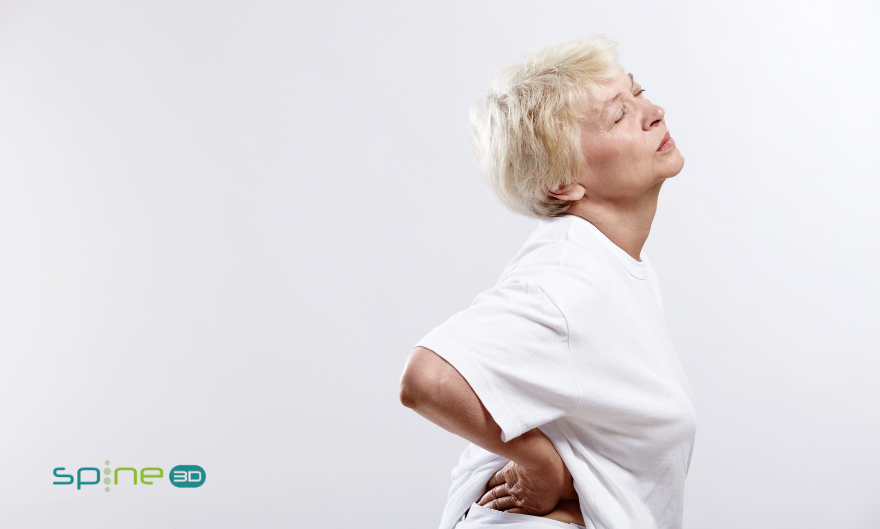 Older people and low-back pain
May 18, 2022
Back pain, Bowel, Check-up, Collapse, Diabetes, Dysfunction, Fracture, Infection, Inflammation, Low back pain, Older, Sleep Disturbance, Spinal cord, Spondyloarthrosis
0 Comments
Today we are going to talk briefly about a pain that we all have in common, but which becomes more and more present and problematic as we get older: low-back pain, a problem that – according to some statistics – afflicts more than 70 per cent of the elderly.
Low-back pain is the clinical algic condition (in non-clinical terms: involving pain) most frequently encountered in the elderly. In adulthood, low back pain has a trend that can be closely correlated with occupational exposure, but in the elderly it acquires chronic characteristics with unfavourable repercussions on the person's autonomy.
As we have already emphasised in other speeches, every signal from our body must be analysed carefully so as to avoid unpleasant consequences. In the case of low-back pain (abbreviated to LBP), the main consequences can be sleep disturbance, psychological stress (and even depression) and, in extreme cases, even worrying cognitive impairment.
Causes and/or symptoms of low back pain in an elderly person?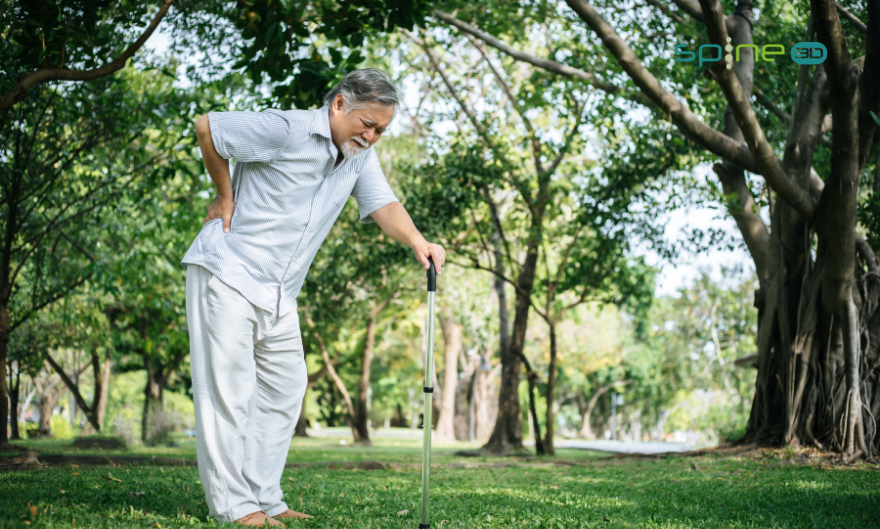 Inflammation of the facet joints and spondyloarthrosis (degenerative disease);
a collapse, or fracture, of the vertebral column can lead to lower back pain with particular attention to menopausal women suffering from osteoporosis;
the presence of an infection such as an epidural abscess or discitis with particular attention to diabetics;
prolonged lower back pain with weight loss and loss of appetite may indicate the presence of an occult primary or metastatic neoplasm;
bowel or bladder dysfunction (we are talking about both incontinence and retention) associated with lower back pain may indicate a problem in the spinal cord;
many lower back pains in old age are a direct consequence of the use of medication, which is increasingly necessary as we get older.
What to do in the presence of lower back pain?
The advice is always the same: tackle the problem seriously, first of all by contacting your family doctor to help make an initial diagnosis. Never, we repeat, NEVER neglect a pain, because we never know what it might mean. Very often nothing serious, but we cannot play with our health and the wisest course is always to seek the advice of a specialist. Let us deal with the problem today so as to avoid unpleasant consequences tomorrow.
Once the specialist has determined the cause of the lower back pain (assuming it can be done with certainty, it is not always that easy) the pain can be treated in various ways:
MEDICINES (let's not go into specifics, it will be your doctor who will give you precise indications on this, it is always best to leave DIY alone, especially when it comes to health);
PHYSICAL EXERCISE (again, the rule is NOT to improvise, but to consult a physiotherapist for advice and to establish with him the most suitable course of action for our problem)
SURGERY (only in extreme cases).
In conclusion

Obviously, it is not always easy to immediately understand what the causes of a pain are and very often, this does not only apply to the elderly, we have to undergo several check-ups in order to get a complete picture and an accurate diagnosis. Fortunately, today it is possible in many cases to do check-ups using the Sensor Medica Spine 3d technology, in a safe and non-invasive way. Checking the state of our health periodically is not a whim, it is something we should all feel more necessary. To avoid future complications. In any case, if you need more information remember that one of our specialists is always at your disposal. For us, health and safety always come first.